Protect your network, users and devices with Field Solutions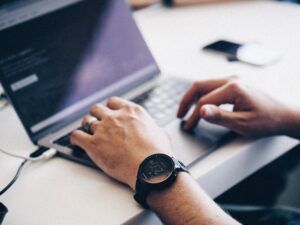 Experts agree that cyber attacks are the number one threat to businesses, costing time, money and reputation. It is vital to be proactive and prevent a data breach from occurring before it is too late.
Field Solutions offers customers a range of cyber security solutions, tailored to your business needs. We are a proud Fortinet Select Partner with Secure Access & SD-Branch and Secure SD-WAN specialisation accreditation, making us your first choice for expert advice and world-class protection of your business network. Our specialist security team includes some of the best-qualified Fortinet Network Security Experts in Australia, ensuring you optimal security outcomes for your business.
Secure your FREE Cyber Threat Assessment
A Field Solutions Cyber Threat Assessment can help you better understand risks and vulnerabilities to your own school network and identify steps you can take to protect it's information and people. You will gain insight into the effectiveness of your current network security solution, how applications and web resources are used within your network, and actionable steps you can take to optimise security and performance.
Leave your details below to request a Cyber Threat Assessment for your business, FREE for a limited time.
Why choose cyber security from Field Solutions?

Management and Cyber Operations
- Field Security Services
- Field Network and Security Ops
- Zero Touch Deployment
- WAN & Edge Management Consolidation

Application Protection Services
- Field Application Aware Networking
- Multi and single Cloud Application Network Protection
- Identity & Access Management

Threat Detection Services
Next Generation Firewall:
- SSL Inspection
- Content Filter
- IPS
- Anti-Botnet
- Application Control
- Digital Reputation Analysis
- Antivirus & End Point Protection

Data Transport Layer Protection & Management Services
Field SD-WAN can protect your network data using a transport overlay to encrypt your data while on the move

We proudly partner with global security expert Fortinet, named a Leader in the 2022 Gartner Enterprise Firewall Magic Quadrant, for the third time in a row.