Enterprise-grade connectivity just got even faster with speeds up to 10Gbps
Built to support the demands placed on modern workplaces, business nbn® Enterprise Ethernet delivers scalable, reliable connectivity with symmetrical speeds to a growing number of business locations across Australia.
As the demands placed on businesses evolve, so does our customers' need for fast and reliable connectivity. business nbn® Enterprise Ethernet from Field Solutions has always offered fast, reliable broadband, and now it offers even more, with speeds from 2Gbps – 10Gbps.
What are the benefits of Enterprise Ethernet?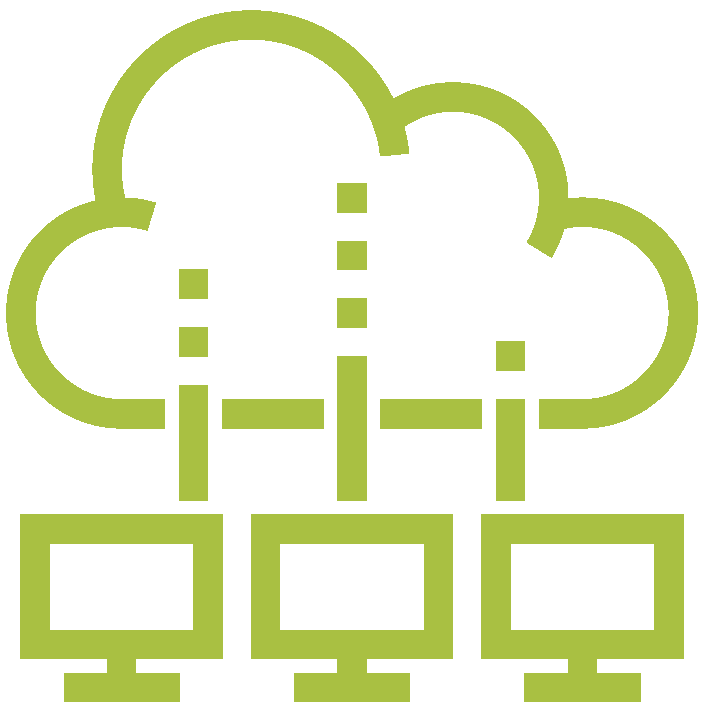 Boost Business Productivity
Streamline workflows and unlock your business' potential by supporting multiple sites and high-bandwidth applications like video conferencing and large file transfers.
Dedicated Account Management
business nbn® Enterprise Ethernet services are managed by our dedicated team that understands Australian businesses, providing business connection and assurance support around the clock.

Scalable Technology
Using a high-performance fibre access network, business nbn® Enterprise Ethernet from Field Solutions is designed to change with your business and scale based on your needs. The new 2Gbps - 10Gbps plans offer even more opportunity for growth.

Discover the Full Solution
Bundle business nbn® Enterprise Ethernet connectivity with Cloud PBX, Mobile and Firewall for a custom, whole-of-business solution. Our products are designed to seamlessly work together and are managed by our expert team.
Get a $0* Fibre Build
$0 install* is available to eligible businesses who upgrade to business nbn® Enterprise Ethernet on a 36-month contract (subject to a site qualification check).
To check your address and find out how Field Solutions can help your business, contact our team below.
nbn® Enterprise Ethernet FAQ's
Is nbn® Enterprise Ethernet available at my location?
Business nbn® Enterprise Ethernet is generally available anywhere in Australia within the fixed line footprint of the nbn® access network. Our sales and service delivery teams use a custom-built data lake to quickly determine availability for each address and, thanks to our direct relationship with nbn, can access a dedicated business nbn™ team so we can get you connected as quickly as possible.
What does it cost?
A number of factors determine the monthly cost of nbn® Enterprise Ethernet, including the zone of your site as specified by nbn®, the service speed you select, and the contract term. Ask our sales team for a quote for your address today – you'll be surprised how cost-effective superfast fibre connectivity can be.
Do I need my own router?
Field Solutions will supply you with the required router for Enterprise Ethernet.
How long does connection take?
Approximately two-thirds of locations within the nbn® Business Fibre Zones are eligible to get 2Gbps – 10Gbps services delivered within 50 business days.
What are the installation costs?
Standard connection is free for eligible businesses on installation fee which are outlined at the start by our sales staff. 
Will Enterprise Ethernet support my high-bandwidth applications?
Absolutely. Business nbn® Enterprise Ethernet is specifically built for multi-site and data-hungry businesses, with symmetrical speeds up to nearly 10/10 Gigabit. This allows you to run your business at its very best, using technology like cloud storage, large file transfers, voice, video conferencing and more.
What if Enterprise Ethernet is not available?
Field Solutions specialises in connectivity and have options for customers of all sizes, and locations. Contact our sales team to find out what solution we can offer you.
How fast will faults be fixed?
Enterprise Ethernet plans offer a 12hr fault fix SLA as standard, and Enhanced SLAs (eSLA) of 8 and 4hrs fault fix is available in most locations.