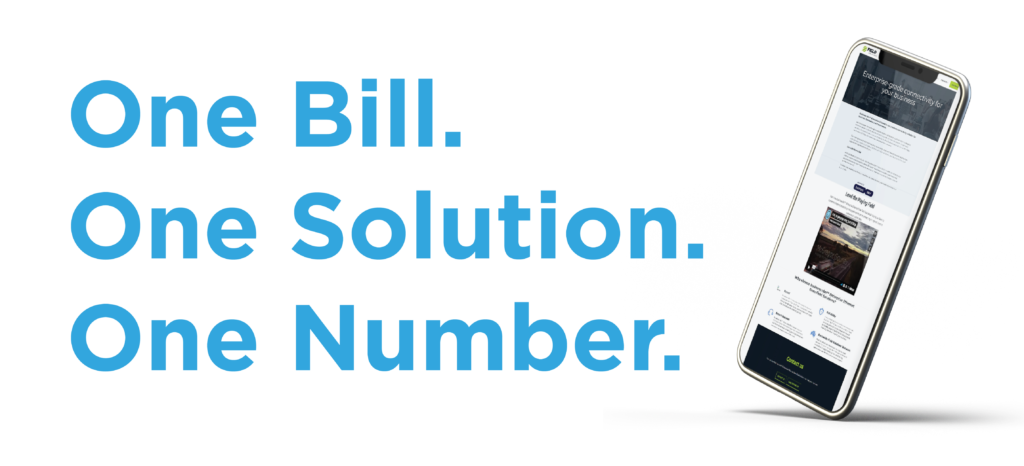 Packed full of features
FIELD Mobile plans are packed full of features so you can get the most out of your phone.
Bring your own device and old number for a fast and smooth transition to FIELD Mobile.
We offer VoLTE, aggregation, IDD inclusions and a unique migration experience with our support team.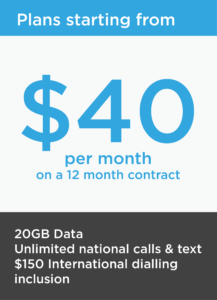 Share your Data
Save on extra data charges by pooling data with other users within your plan group.
Streamline Business Operations
Eliminate complicated accounting and receive one bill for your business.
Combine With Other Solutions
FIELD Mobile opens up your business to a world of other digital solutions, creating an efficient and innovative workplace.
We provide national coverage
FIELD Mobile is powered by Optus' 3G/4G networks, covering close to the entire country. To find out where FIELD Mobile can be used,  Check out our coverage map here.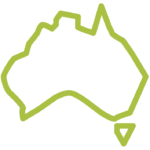 We've got you covered
Use your phone in more places. Our FIELD Mobile plans are powered by Optus' 3G/4G networks, covering 98.5% of the Australian population and growing.

Switching is easy!
Bring your number and phone, and our easy transition process will have you connected in no time. If you have any issues, our Support Team is ready to help you.
The whole solution
FIELD Mobile is designed with scalability and flexibility in mind, to streamline your business and connect to more digital solutions from Field Solutions such as Microsoft Teams and Cloud PBX.
Support
Our support team is Australian-based, with offices across the country. We understand the importance of keeping you connected, and work quickly to solve any issues that may arise. 
Other important information
Contact Us
Contact us below to speak to one of our team members and find out which FIELD Mobile plan is the right fit for you!
Frequently Asked Questions
Can I bring my existing mobile number?
Yes! We can port across your existing mobile service number to FIELD Mobile.
Can I share the data is other numbers on my account?
Yes! FIELD Mobile plans will pool/share data within their plan group. Check the CIS document relevant to your plan to know more.
How can I fix an issue with my service?
If you are experiencing issues with your service, please check out our support page troubleshooting guide and the outage coverage map. Hasn't helped? Give us a call on 1300 000 488 or email us at servicedesk@fieldsolutions-group.com
What happens if I go over my data allowance?
You will receive usage notifications at 50%, 85% and 100% of your pooled data allowance. Once your pooled data allowance has reached 100%, 1GB auto top-ups will be added to your account at a cost of $13 each. Need more data? Call us on 1300 000 488 or email us at servicedesk@fieldsolutions-group.com
How can I upgrade my plan?
You can increase your minimum month access plan at anytime any time without penalty. For plan downgrades, please check the relevant CIS document for associated fees.
Can I buy a device from FSG?
FIELD Mobile offer select devices for upfront sale. Please contact the sales department for more information on 1300 000 488 or email us at servicedesk@fieldsolutions-group.com
What is an e-SIM and can I get one?
An e-SIM is a virtual SIM card that allows you to connect your mobile service number directly to you your compatible device without using a physical SIM card. To see if your device is e-SIM ready, visit our support page. To connect an e-SIM to your compatible device, please call us on 1300 000 488 or email us at servicedesk@fieldsolutions-group.com
What can I do if my phone is lost or stolen?
We are here to help! Please contact our sales team on 1300 000 488, and one of our friendly team members will be able to assist
What is the Support Team operating hours?
Our Support Team operates Monday to Friday 8 am to 6 pm AESDT.
When will I get my first bill?
All FIELD Mobile plans are post-paid services and billed a month in advance. This means your first bill will have a pro-rata amount (depending on your connection date) and a month in advance billing. Need more help understanding your bill? Give us a call on 1300 000 488 or email us at servicedesk@fieldsolutions-group.com
How can I pay my bill?
You can pay your bill by BPay, credit card or, set up Direct Debit payments. The payment details options are shown on your monthly bill.
How can I manage my data usage?
Pooled and individual data usage can be viewed through the My Account portal. Usage is updated every 24 – 48 hours.
What is My Account?
My Account allows you to view your previous bills, make username and cost centre changes, and view your mid-month data usage. You can also make billing changes and export bills and usage information.
How do I update my details?
You can make username and billing changes on My Account. For all other changes, please contact 1300 00 488 or email us at servicedesk@fieldsolutions-group.com
What kind of coverage do I get with FIELD Mobile?
Using Optus' 3G/4G network, FIELD Mobile covers 98.5% of the Australian population. See our coverage map at https://www.fieldsolutions-goup.com/fieldmobile-coverage
How can I check if there is an outage?
Planned outages are visible on our support page coverage map. Simply enter your address, and any planned outages will be detailed with an estimated completion time.