As businesses evolve, its often the case that their technology doesn't evolve at the same pace. Inefficiencies and technology gaps can appear, even with the best intentions. 
Field Solutions offers a whole-of-business approach to digital technology, with products from our world-leading partners and support from your local experts. Our team will help identify your needs and create a tailored solution fit for your business, regardless of size.
We partner with leading vendors like HPE, Fortinet, Microsoft and Veeam to ensure the end product is the best, and enable you to work, in office, at home, and on the road.
Need even more power?
If your business handles a lot of  high-bandwidth applications like video conferencing and large file transfers, it can benefit from business nbn® Enterprise Ethernet, with symmetrical speeds of up to 1000 Mbps.
Find out more
Case Study – Tsimos Commercial Real Estate
Tsimos is a real estate agency specialising in commercial property, offering industrial, office and retail properties for sale and lease. Read our case study to find out how we helped them supercharge their business with reliable connectivity.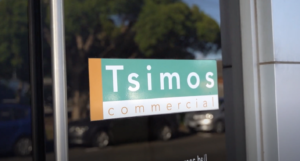 Field Solutions supports Australian businesses
We successfully support leaders in business and enterprises across Australia.